Community
Local outreach has been an essential element of our culture throughout our history, and we strive to make a positive and lasting difference in our communities.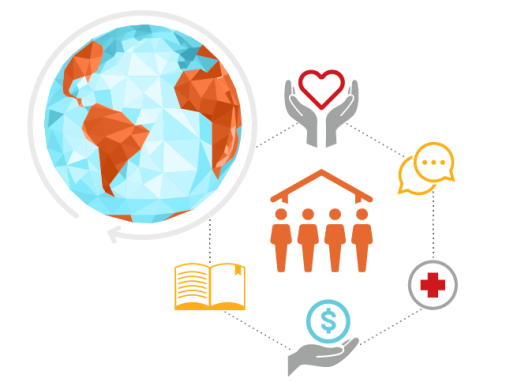 Employees, through their generous spirit and willingness to lend their time and resources, are a natural extension of our community relations. We dedicate our time as supporters and volunteers at a variety of local and global organizations. Beyond time and labor, our global network of facilities donated a combined $600,000 to organizations and causes identified by local community outreach teams as ones that employees felt were important and would significantly benefit their neighbors or the environment.
In 2017, $850,000 was gifted by the Cabot Corporation Foundation, Inc., which works closely with members of the community to identify projects and organizations that require support to further their mission in the areas of education and literacy, science, technology, engineering and mathematics (STEM), environmental preservation and community and civic needs. We consider these main areas the cornerstones of building sustainable communities that future generations will depend upon, and therefore of the utmost importance. Overseen by a dedicated Board of Directors for the Cabot Foundation, grants are reviewed and selected with a great deal of care and consideration for how our contributions can generate valuable impacts for society and the environment.
---
Giving Back to the Community

Inspiring Young People to Tackle Climate Change
The Cabot Foundation has proudly served as the first corporate sponsor for the New England Aquarium's ClimaTeens program, recognized with a 2016 Community Service Award from Youth Climate Action Network, and a 2015 Community Leadership Award from Greenovate Boston, which has been engaging teenagers on the topics of climate change and ocean conservation since 2013.
This year-long teen empowerment and education program attracts approximately 40 teenage students each year with a desire to learn more about these important topics. As part of the program, students design projects to inspire public audiences, particularly their peers, to take action in contributing to a more sustainable future. In 2017, a group of Boston and Billerica employees from different disciplines attended the students' final presentations of their projects to show their support and offer advice on career choices in STEM fields to a highly motivated group of students eager to make a positive impact.
---
---